We Are A
Website Design Company
We Are A
Digital Marketing Agency
Growing Brands Online
Why Do I Need A Website?
Owner of a Multi-million dollar company…
Scott: Carol, will you build me a website?
Me: Of course. Why do you want a website? You get more leads than you want now!
Scott:  Because someday when leads are not coming in, we're going to need a website.
Rest Easy Knowing Your WordPress Website is Safe.
Maintenance, Updates • Security • Website Backups • Reports
We Are A eCommerce Website Design Company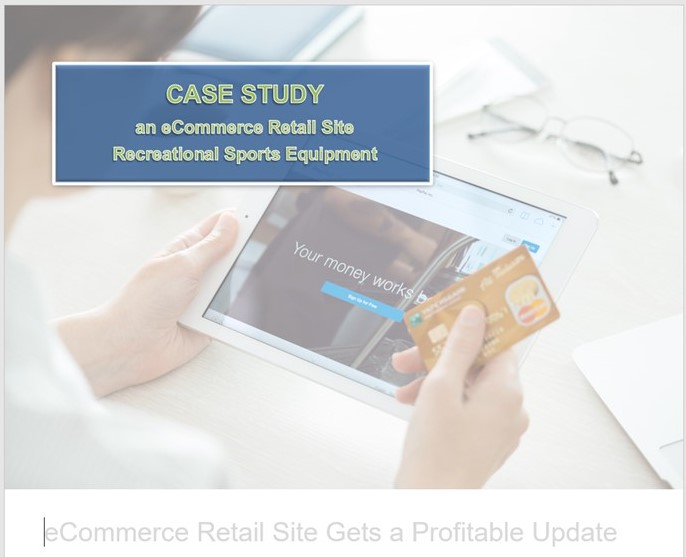 Join over 200 other retail companies,
marketers, consultants, and students
who want to
create great experiences for their customers
selling products online.
Read our
eCommerce Case Study
You'll also get our free training and
popular Hit-the-Web News in your inbox.
Website Security & Maintenance Plan
Rest Easy Knowing Your WordPress Website is Safe.
Maintenance & Updates • Firewall Security • Website Backups • Custom Reports
$59 / month
Strategic design is the fusion of your organizational goals with every aspect of your design process. You aren't simply designing a user interface that looks good and is usable and accessible. You're designing an interface that will help you accomplish your organization's objectives.
Lead Generating Website Design
Your website is the most important tool you have for turning prospects into customers.
There are plenty of ways to increase the number of people visiting your site, but unless you convert these visitors into leads, you won't be able to ultimately get new customers. As a result, your business won't be able to grow at a healthy rate. That's why it's so important to design your website with lead generation top-of-mind.
Our clients see at least a 50% increase in quality leads, sales, and opt-ins within the first 6-12 months of our solution.
Content Marketing. Everything you write should be a map guiding people to where you want them to go. Instead of pitching your products or services, deliver information that educates and entertains your buyer. Does this content support at least one core marketing or business goal?
Content Marketing & SEO work together for the success of your online presence.
2018 Content Marketing Calendar
Do You Like Saving Time?
Download our 2018 Content Marketing Calendar and Learn How to Use it.
FREE
Well done SEO research will lead you to the right keyword phrases to use in developing your content.
Keyword research tells you how your customers are searching for your products and services online AND the use of the best keywords is directing search engines to serve your business information to the first page of search results.
Best Way to Spend $1000 Marketing Your Business
Build Your List. Write Insightful Blog articles. Send Emails regularly. & Post On Social Media.

… can work together really well and form a successful strategy for creating new customers.
It's easy. It does take a strategy. It takes technology. It takes consistency.
Hit-the-Web Marketing and Carol Scalzo have been working with us for the past few years. Initially, Carol designed and implemented our website, then redid it this year. Recently, Carol has been working with us to help create "traffic" to our website by using strategies such as blogging, social media marketing – social media linking between our website and social media platforms such as twitter, facebook and LinkedIn. We have noticed an increase in website traffic. We have always found Carol to be very professional and responsive to our requests. We highly recommend her and Hit-The-Web Marketing for website designs and social media marketing.
Join the Hit-The-Web Marketing Social Community