Raise the bar for your customers with an online experience that exceeds their expectations and enhances your ROI.
With High-Performing Results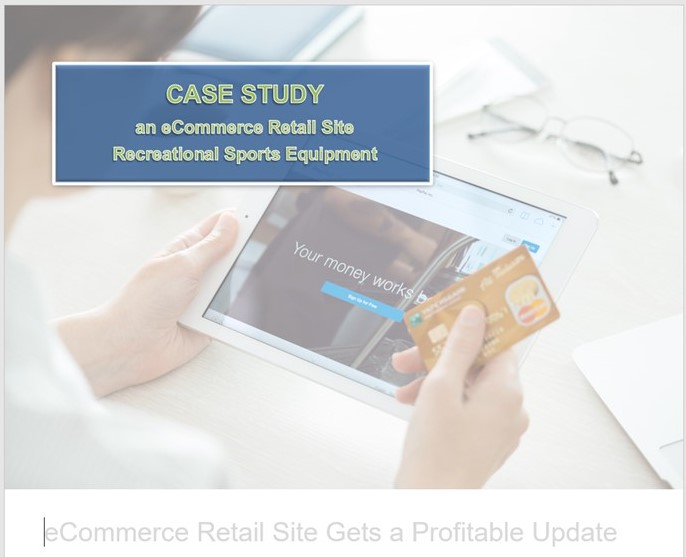 Featured eCommerce Website
About the Client – Paramount Industries, Inc.
Paramount Industries, Inc., a retail company providing sporting goods to the bowling, bocce, and billiard ball industry as well as to the consumer. They provide every conceivable marketing product known to man for these games.
   Challenges Presented
A New Website Design

From solely a Brick and Mortar to a storefront AND an eCommerce website

A Content Management System allowing Paramount to manage to sell thousands of product online.

Internal operations non-technical.

 An easy shopping experience for all customers.
Solutions Provided
An eCommerce site allowing them to manage a business of selling and repairing thousands of product.

A New Website Design

Training of all staff so they can provide excellent service for the consumer experience online as well as a well managed internal process.
How We Help Our Customers
How Do We Detect Fraud Online?
How can you recognize signs of suspicious activities like if any customers are placing high priced orders or large orders? First, we set up field validation detection for fake phone numbers, e-mail address, and ensure zip codes match with state and city. Additionally, when a customer signs up, send a text message or e-mail to validate the genuineness of the customer. When a customer makes a COD purchase an automated call is dials the customer asking him or her to validate the delivery address.
Understanding how a B2C customer makes a buying decision
Reaching the customer is your goal. Solving their problem and engaging them to stay with your business. This should be your motto. There are four major factors you need to understand a B2C customer.
Decision-making: B2C buyers take decisions to buy a product faster than the B2B. How a B2C customer makes decisions? B2C customers tend to get more personal when buying.
Priorities: Before buying a customer usually asks him or herself
Will I use it?
Do I really want it?
How will it help me?
Will it last for as long as I need it?
As an eCommerce marketer, you need to analyze all of these questions.
Referrals: How rides sharing app Uber gets phenomenal success over 80 countries around the globe?
Decide Which Products to Start With
"I am pleased to offer the following testimonial regarding our recent experiences with Carol Scalzo and her company "Hit-the-Web Marketing. Carol is very knowledgeable about web design and construction and exemplifies a high level of professionalism. She strives to include the most modern ideas and technological advances in her product development.
Carol helped Paramount Industries, Inc. transform its outdated website into an updated modern website with complete e-commerce services. We are a company with limited IT fluent staff with regards to website design and Carol educated and trained us to use our new website in an easy, simple manner. She is very easy to work with and strives to make all learning experiences long lasting and memorable.
We enjoy working with Carol because she quickly grasps the concept of what we want to accomplish. Her easy-going manner, high desire to please and strong determination to get the job done is unsurpassed. She also is very cognizant of the budget allotted for projects and is able to work well within the budget.
In the development process of our new website, Hit-the-Web Marketing was able to supply all facets of the project from product photo images to total website mechanics such as ordering processes, payment systems, and other e-commerce solutions. We have seen a continued increase in sales due to our new website and feel very strongly that it will continue.
As we add to our website, we will look forward to working with Carol. Working with Carol is like having a valuable, dedicated person on staff. As President of Paramount Industries, Inc., I strongly recommend Carol Scalzo and "Hit-the-Web Marketing" to anyone needing marketing and website design."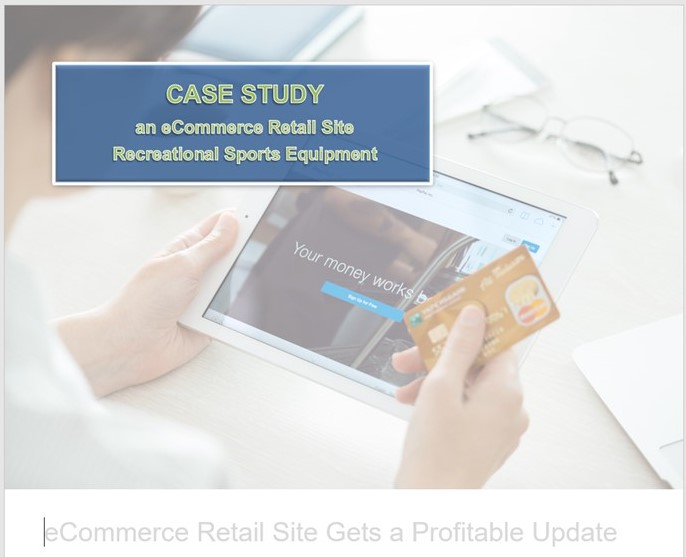 How many of your website visitors are turning into customers? We will help make your e-commerce site your most effective selling tool.
Our eCommerce design process helps increase conversion rates
We integrate your website with social media to help users engage with you online
Our eCommerce content management system gives you full control
We have solutions to fit every budget
eCommerce sites are continuing to rise as storefront brick-and-mortar save money by going online.  Hit-the-Web Marketing can help you through this overwhelming process.
Ready to Discuss Your Project?
Are you happy with your current marketing program? Are you seeing the sales results you want?
If you answered NO to either of these questions, then let's connect. Let's talk about the what's and why's of your situation.
We may have a solution to the challenges and obstacles you're facing.
When you fill out the form, someone will be in touch with you to schedule a time to talk.
30 minutes.
Lots of listening.
Brainstorming galore.
Join the Hit-The-Web Marketing Social Community